Maid In Midland Tx is #1 Maid & Cleaning service provider here at Midland, Greenwood, Gardendale, and Odessa. All of our staff are Interviewed in-person, Experienced & Professional so that you can spend your valuable time with your friends & family.

We are offering weekly, bi-weekly, monthly or one-time cleaning service for your Residential homes and Businesses.

Our Service includes the following,

Residential Cleaning Services
Commercial Cleaning services
Post Construction Cleaning Services

Our Specialty-

We use Non-toxic cleaning products
We Provide the best Value
Our main priority on clients trust, satisfaction, and security.
High-Quality Services.
We provide all cleaning equipment and products.
Payment Options
American Express, Discover, MasterCard, PayPal, VISA
Contact Details
Products & Services
Residential house cleaning and maid service
Our Residential house cleaning and maid service includes:

Carpet Cleaning
Furniture cleaning
Tile & Grout Cleaning
Air Duct Cleaning
Rugs cleaning
Window Cleaning
Home sales preparation
De-clutter
Move in/out service
Kitchen appliances
Bathroom Cleaning
---
Commercial/Office Cleaning Services
Our Commercial/Office Cleaning Services includes-
Janitorial
Office & lunchroom
Re-stock paper products
Organizing / de-clutter
Floor maintenance
Professional window cleaning
Carpet cleaning
Real estate
Before & after party cleanup
Move in/out service
---
Post Construction Cleaning Services
Our Post Construction Cleaning Services includes-

Washing all surfaces
Properly dispose of waste
Cleaning of salvage and recycle materials
Dust removal from ceiling pipes, duct, vents and everything to be deep cleaned
Walls and structural elements cleaning
Floor waxing and buffing
Window sills and window frames
Glass Stain cleaning
Scrubbing tiles, polishing and more. .
Air Ducts
Hardwood flooring
Dusting and vacuuming of all surfaces
Customer Testimonials
We have had Maid of Midland clean our home for several months now and I am so pleased with the service they provide. The women pay attention to detail and always leave our home smelling amazing. The ladies who clean our house are completely trustworthy and the owner Ashley offers excellent customer service and is always available.
---
Super easy online booking and beautifully cleaned house makes for the perfect experience. Everyone that works with this company is so nice and respectful of my home. You should really try them out!
---
These guys are great! I love how simple and easy to use they are! They cleaned my house from top to bottom and made it look brand new again. I definitely will be using Maid In Midland TX again and again and again. Thank you so much!!!
---
I am very pleased with maid in midland tx. They are very detailed when they clean and always have warm smiles when being greeted. If I may say they are very caring when it comes to your home and family.
Photo Book
Social Activity
Stay warm Midlanders! Cozy fire, hot apple cider, and a movie...perfect way to close out the first day of 2016.@maidinmidlandtx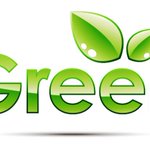 Green Cleaning. One of the many services we offer! We care about what is important to you! https://t.co/9F19M31rGL https://t.co/rrufkT9f1o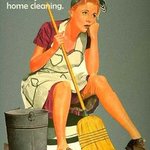 Your time is valuable and important. Focus on what matters this year...leave the cleaning to us! #maidinmidlandtx https://t.co/sJswnMCaN5
From Our Website
We offer cleaning services for oil field offices, schools, churches, office buildings, and more. We customize our services to meet your specific needs. Ask us about weekly and bi-weekly cleaning service. Contracts welcome. Call for a free quote.
Nearest Businesses